About me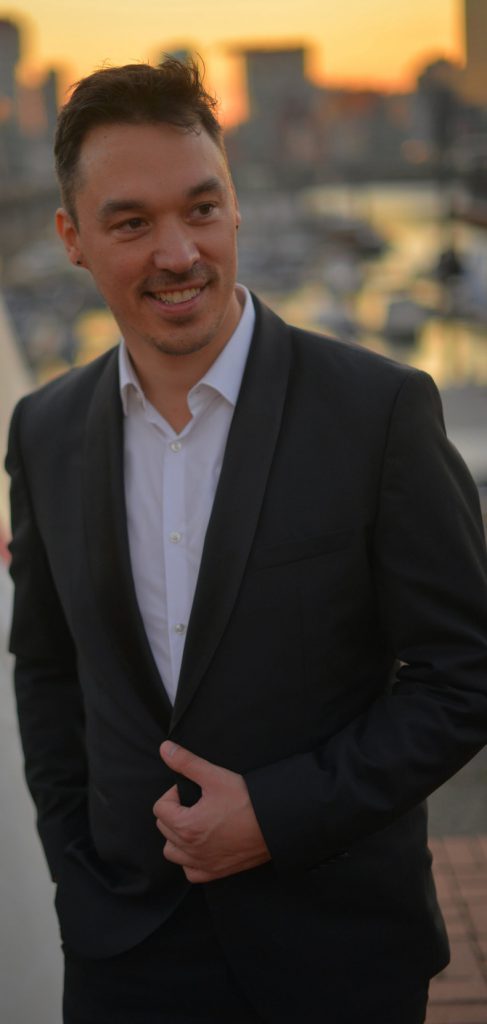 The site virtual-men is a personal Blog, which was created and is maintained by me, Mike Gruner. How was the name found and was the idea of the Blog?
Simple, I´m working since a couple of years in the Areas of virtualization, Microsoft technologies, Architecture Design, Storage and a lot of other technical topics. My main focus is VMware, AirWatch, Microsoft, Storage and Architecture related. So the idea came up to create a Blog in which I can describe and write about several technical stuff which I experienced with. Maybe this can help someone other in Projects or simple for learning.
A little introduction about myself from an business perspective:
I´m currently working at VMware as Senior Systems Engineer in the End-User Computing BU and responsible for all technical stuff around Digital Workspace, Digital Transformation, Desktop / Application Virtualization, Profile Management, Application delivery, EMM, Identity and Unified Endpoint or Modern Management.
I have a lot of Project experience in a broad range of Technologies and Verticals.
A short snippet from the Skill set
Sales
Proven Enterprise Solution selling experience and archiving
business objectives including Sales quotas
Sales Process and methodologies
Account / Customer Relationship and Management
Demonstrated experience in closing large Opportunities
Whitespace analytics
Consultative Essentials for Enterprise SEs
Negotiation technique
Presentation technique
Interview methodologies
Salesmind Sales Training
Process and methodology Sales training
Solution selling
Selling methodologies
Technically
Consistent track record of scoping and developing Enterprise Solutions
ITIL, TOGAF
Strategy consultancy
Architecture, Infrastructure and Solution Design
Storage technologies incl. Hyperconverged (HCI), Converged Systems and attached components
Identity and Access Management
Desktop, Application and Datacenter Virtualization
Mobile Strategy / Enterprise mobility
Future Workplace strategy
Digital Transformation
Modern Management
Cloud platforms
Competitive consultancy
Microsoft technologies
Soft Skills
Business English (professional US tutor)
Leadership experience
Managing Teams
1. Managers Chart the Course
2. Managers Motivate Their Teams
3. Managers Develop Each Person on Their Team
4. Best Practices in Managing Teams
5. Managing Different Types of Teams
Building and Development of new Team
Project Management
Public speaking and presentation, Event Speaker
Blogging, video and creation of technical material
Business Story telling
Cultural Awareness Training
Snippet of the Verticals
Retail
Manufacturing
Engineering
Industry
Automotive
Public Sector
Hoster
Outsourcer
Assurance
Finance / Banking
Healthcare
Some Technologies and more
Desktop (Horizon Subject Matter Expert), Mobility, Identity / Access Management, Apps (Application Management, -delivery, -virtualization)
VMware Specialist,
Digital Workspace, Workspace ONE, Desktop (Horizon SME), Mobility, Identity / Access Management, Cloud, vSphere, Apps, vSAN, VMware Cloud on AWS (VMConAWS), VMware Cloud on Azure
Microsoft (several OS Versions, Server and Client side incl. Clustering), Windows 10, deployment, provisioning, Auto provisioning and Management methodic, Azure, Office / Microsoft 365, Graph API, Active Directory, DHCP, DNS, SQL, SharePoint
Unified Endpoint Management, Modern Management:
Windows 10, macOS, iOS, Android
Deep Dive, best practice, tuning
ITIL, Process Management
Technical Sales, Pre / Post Sales
Storage, SAN, Converged / Hyper-Converged Infrastructure
competitive
I have a lot of Project experience in terms of design, conception, implementation and presentation in a whole bunch of VMware, Microsoft and other Products / Solutions (3rd party). My passion on the one side is to develop great Solutions and support Businesses in all flavours (mainly Digital transformation journey) to make it real but to test, demo and present technology on the other side.
Disclaimer: The views and articles expressed anywhere on this site are strictly mine and not the opinions and views of VMware.
1273 Total Views
1 Views Today